A Personal Note from Art Sobczak
I Will Help You Get More Yes Responses, and Fewer No's On The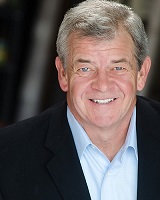 Phone. What Would That Be Worth to You?"
Dear Fellow Sales Pro,
If you use the phone as part of your sales process, I can help you minimize resistance, get more "Yes" answers, and make more money (if you're paid on production or bonus). Guaranteed.
How can I say that?
Over 31 years of doing it, that's how. Thousands of sales reps have gotten, and are still getting those results. Some are very, very wealthy. Maybe some of your competitors.
Are you (or your employees) serious about going to the next level as a salesperson using the phone? I think so. I invite you to one of my next  Smart Calling Colleges.
Go to the links on the menu and you'll see the results you can expect, and what others have gotten. Then, REGISTER today. That's right, today. We take just 30 people in each program and I am doing just two of these public programs in the Spring/Summer of 2015 (I am booked months in advance with customized company and association programs).
If you want to check out my credentials, check this page out. For outside opinion, Google me: "Art Sobczak," and you'll well over 200,000 results. Read some of the reviews.
Real-World, No BS Sales Processes and Techniques That Work There's lots of stuff available telling you how to sell and prospect by phone. Some is good, but much is pure crap. Stuff you look at or hear, squirm, and say, "Uh, I couldn't imagine saying that." Neither could I. That's why, long, long ago, I made it my life's work to study, analyze, use, practice, and boil down the material that actually works. The words that ordinary people like you and I could use, feel comfortable with, and get RESULTS from. Things that are conversational, and don't cause the listener to feel like they're talking to a cheesy telemarketer.
In this program you get the exact same processes, strategies, and techniques I and my clients use, and have shown results from over the past 31 years. I've made all the mistakes, so you don't have to (but you're probably making some right now. We'll discuss those at the program).
Many training companies hire professional speakers to memorize and present their material. You get me. I wrote the stuff. And, I am an accomplished professional speaker with over 1500 presentations under my belt. But most importantly, I'm an ordinary SALESPERSON. When you ask me a question, my answer is based on having been there and done that. Another fact that sets me apart is that I've sold millions of dollars worth of my own products and services. By phone. (And of course, I've gotten my share of no's too. Probably more than you. But those haven't hurt me, and I'll show you how they shouldn't harm you.)
Sign up right now. Looking forward to seeing you at the program.
Art Sobczak President, Business By Phone Inc.