What if you don't win the lottery? Watch the video...
Get on the Informal Q&A With Art, Thursday, 3:00pm Eastern
Register for the Q&A Session
The session will be at 3:00 pm Eastern on Thursday, January 14. Yo'll get your Join link by email from GoToWebinar.
Register Here for the Smart Calling College
Course registration closes January 14
for each additional from the same company. Click the checkbox on the checkout page to add attendees.
Spread out your payments. $420 charged today, and $420 one month from today. (Only for single registrations)
Registering more than 10? Or would you like to discuss having a customized version of the program delivered at your location? Let's talk. Call Art at 800-326-7721 or 480-699-0958.
Learn the Secrets of Using the Phone to Grab Interest, Avoid Resistance, Get Through Voice Mail, Set More Quality Appointments and/or Close More, Bigger Sales By Phone!
Attend the training workshop that has helped thousands of salespeople since 1992. Now, for the first time, offered online, with unlimited lifetime access!
Proven Training to Help You Get Through, Get In, and Sell!
After 23 years of delivering hundreds of his Smart Calling College (formerly Telesales College) public workshops live and in person nationwide, for the first time Art Sobczak is opening it up to everyone worldwide with an internet connection.
Beginning the week of  January 17,  2016 the Smart Calling College training workshop will be held in an online format. Art is taking two days of training that was delivered in person in the past, updating it, and delivering it online, with modules spaced in increments over the period of three weeks that you can participate in on your own schedule.
What is the Smart Calling College?
The Smart Calling College inside sales training and prospecting is a complete step-by-step online training course for professional sales representatives who use the phone as their main method of communication--or for any outside or inside sales pro who prospects for new business--using a consultative (question-based) sales approach.
Participants are led through the logical sequence of each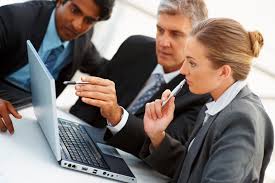 step of the sales call process, learning step-by-step, what-to-say and how-to-say it ideas, strategies, and techniques for initial calls, follow-up calls, account management calls, and more.
This program is how-to, not "should do." Lots of "gurus" preach that you should create interest, ask good questions, talk to the real decision makers, etc. But they don't give you the how, which is what really matters, right? In this program you get the what-to-say, when-to-say-it, why-to-say-it, and what-to-say-after-they-respond messaging that you need to get what you want in sales. You can be a smooth, polished sales pro, motivated to place that next call and get that next YES!
This is a SALES program. The most effective way to sell is still by talking to people. Granted, social media and email are great complements to the sales effort—and we do cover some best practices on using them—but the focus of this program is how to get through, get in, create interest with, and sell to decision makers by speaking with then.
"I've taken Art's College twice in my career and found both times to be very helpful. I've just started a new position and have opened 6 new accounts during the first few (training) weeks of my job and exceeded management's expectations."


Patrick Conomy


North American Herb & Spice Co.
Who Benefits from Attending?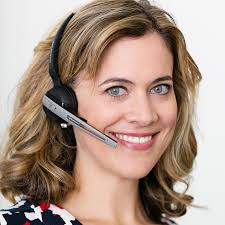 The Smart Calling College inside sales training and prospecting seminar is designed for professional business-to-business salespeople who use the phone as their primary method of communication with prospects and customers. Titles for this function include Inside Sales, Telesales, Account Management, Business Development, Lead Generation, Customer Service (if they're proactive) and Telemarketing (if they use a consultative, needs-based approach).
Outside sales reps who want to be more effective at prospecting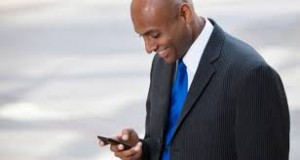 (Smart Calling, not cold calling) and use their time more efficiently also show great results from the College. Regardless of whether your call objective is to qualify and set an appointment, or to sell, this program is for you.
The sales instruction is at the hands-on level, for the person who is on the phone. However, we find about 30% of attendees are managers, supervisors, and trainers who are able to take the hundreds of how-to ideas, word-for-word tips and strategies and use them in their own in-house inside sales training. And if you are a manager or trainer and your team is attending, you most definitely need to as well, so that everyone is working from the same process and terminology.

For Both the New and Experienced Sales Professionals
Reps who have never had sales training will implement a proven methodical system for placing successful inside sales and prospecting calls, and become confident in doing so. (Our experience shows it pays to correctly train new reps before bad habits are entrenched.)
Experienced sales pros get re-energized, armed with new ideas, old bad habits corrected, and being reminded of the tried and true--yet sometimes neglected--fundamentals which were rescued from the recesses of their memory. We've even had individuals attend the College a second time a year or so after their first experience, and get as much or more from it. Ultimately, the results shown from the College aren't a function of an attendee's years of sales experience, but rather his or her attitude toward self-improvement.
The College Addresses All Aspects of Using the Phone In the Professional Sales Process
Sales professionals perform some, or all, of these functions in their jobs. Here is how you'll show results from the College in each:
Inside Sales/Account Management

How to build value on every contact so you're welcomed on every call, as opposed to being viewed as a typical salesperson or vendor they price-haggle with
What to say to avoid opening calls with, "Just checking in with you to see if everything's OK."

Prospecting and Cold (Smart) Calling/Lead generation/Outside Selling

You'll cover Art's proven Smart Calling prospecting process that sales reps worldwide are using to get through, get in , and sell!
How to use the phone to ensure that you spend your valuable face-to-face time with interested, qualified, buyers, instead of people who say, "You have five minutes, make it quick," out in the lobby.


For Managers and Trainers, Too.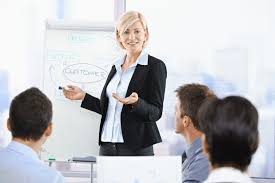 We've found that historically anywhere from 5% to 40% of the classes are comprised of managers and trainers who want to learn more, and incorporate the material into their own in-house training.

Complements Your In-House Training
Even if you have a regular inside sales training program for your staff, consider sending reps to the College to maximize their productivity. Some companies send reps as a reward for productivity or winning a sales contest. While that's a good idea, don't neglect the people who also probably need the training and reinforcement the most. No one can get too much inside sales training, and most people don't get enough. A well-trained sales rep on the phone is confident, has a great attitude, sells more, and causes less personnel hassles. It's a small investment in future success.
"I have attended Art's Telesales College twice, and have sent salespeople to his College in my sales management role.  I also own all of Art's books, and I visit his website frequently.  I use everything Art has taught me to help my salespeople be successful, and to continue my own sales success as well.  I plan on signing up for the new Smart Calling College, and look forward to the updated program."

Dean Tieman


Sales Manager, Infra-Metals Co.
How is the Training Delivered?
The course will be delivered through online video. Art will personally be onscreen introducing the material and wrapping up each section. The bulk of the content will be Art delivering the lessons with accompanying slides of concepts, messaging, graphics, and video segments. The content will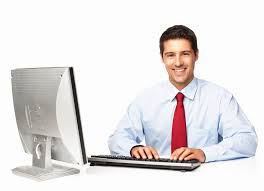 be "chunked," with some very brief segments, others a bit longer. Art likes to have fun when presenting and tends to share a lot of stories and use humor to make it entertaining and fast-moving.
Participants will download workbook materials that you will use during the program. These will include the many, many examples not shown on screen, and you will use this as a valuable reference guide moving forward. For most of the modules Art will assign exercises and activities you can do alone, or as a group at your office. Art will go through these on your live webinar/coaching calls.
On the live webinar/coaching calls Art will address questions, present material, open up discussion, and have participation from other students. If you can't attend these sessions live, no worries, as they will be recorded and placed in the course area for unlimited access on your schedule.
You will also have the capability to participate in the course portal community itself, interacting with other sales pros... leaving comments, questions, success stories, and have active discussion with each lesson. Art will personally monitor and participate as well during the the duration of the program.
When Does the College Begin?

Course content will be released over a three-week period, starting Sunday January 17, then on January 24thand January 31st. There will be approximately 2-3 total hours of video instruction each week, covering 3-4 modules. Again, these are video lessons that you view at your convenience, on your own schedule. (For sales teams we strongly suggest setting aside blocks of time during the week to go through the lessons together and having your own group discussions and sharing).
The live, interactive webinars for each block will be on the Monday afternoons of the following weeks, January 25, February 1, and Feb 8, giving you a week to get through the videos and do the exercises.
"When I first went to your College seminar, three companies and eight years ago, I was making $5.50/hour plus commission and hoping to break $20K/year. I still use the phone skills you taught, and now I'm the Regional Account Manager in outside sales for a division of McGraw Hill doing high-level sales, and my income has increased substantially as well. Thanks for the advice and training over the years. It has paid off TREMENDOUSLY!"

Tim Nelson, Regional Account Manager


McGraw-Hill Construction Dodge
Course Contents & Modules
Defining why people would be interested in talking to, and buying from you. (This will be the basis for the interest-creating messaging you'll use in your emails, voice mails, and in your openings)
Creating your Possible Value Statements, which are the actual  words you'll use to create interest and avoid resistance
What, where, why and how to gather the intelligence that will make your calls Smart, personalized, tailored, and relevant.  This ensures you don't sound like the typical cheesy salesperson or cold calling telemarketer. We will also cover what you need to do and avoid on LinkedIn.
What to do before your calls to ensure you're never rejected again
How to set specific objectives that guide you on the successful call (along with examples)
(Screeners and voicemail)
How to identify and locate not just the buyer, but all the key people involved in influencing what you sell.
Secrets of collecting valuable, real-time, internal sales intelligence before you reach your decision maker to make your calls "smart," and therefore relevant and interesting.
How to get screeners on your side in helping you sell to the boss (this contradicts what many "experts" say, but it works).
How to create and deliver voice mail messages that get listened to, and responded to
What NOT to say to screeners (and on voice mail) which is sure to categorize you as a "typical time-wasting salesperson."
Word-for-word examples of interest-creating messages.
How to sound the way you want to "look" over the phone so your voice enhances your message, and not detract from it.
What to do to avoid annoying "uhh" and other filler habits.
Opening Statements that Grab Interest and Minimize Resistance
20 call-killing examples of what to never say during the first 30 seconds of the call, mistakes that most callers don't even realize are hurting them
Proven formulas, templates, and tons of word-for-word examples of prospecting, account management, follow-up, and inactive account opening statements to use as-is or modify.
How to deliver value on every call, and avoiding the "just checking in," "touching base," and "wanted to see if you got my email" calls.
How to respond to the "I'm not interested" and other early resistant reflex responses
On the follow-up webinar we will do reviews and makeovers of attendee's actual openings
Helping People Buy Through Questioning
How to plan the questioning strategy that will help you identify their needs, pains, problems, concerns and desires, and put them in the frame of mind to want to hear what you have.
Why many of your "benefits" might be liabilities, and how to use the "Question Generator" to create the questions to uncover the precise info you need, and then your subsequent questions and responses
There are such things as dumb questions in sales; examples, and how to avoid them.
How to question at the "advanced" level
How to get even the most closed-minded people to open up
How to question conversationally, and not have it sound like a survey or interrogation
Listening at the Advanced Level
The one word that can help you become an exceptional listener.
What you need to do all of the time to listen at the highest level, and the two points where you need to do it in the communications process
Persuasive Sales Recommendations
How to talk less during a presentation—and sell more.
How to ensure you're only presenting what they're interested in.
The four-step process for presenting exactly what they want to hear in order to buy, or meet with you
How to get them to "write your presentation" for you
How to maximize value so price is not an issue later.
How to build urgency into your recommendation.
How to pre-empt objections before they occur.
Asking for and Getting Commitment (Closing)
How to move every call forward with commitments
Adopting the "asking" mindset
Specific commitment/closing questions you can use and modify.
When asking for commitment is pushy, when it's not.
How to ask for larger sales and commitments, more often, successfully, with more confidence! (Could just one successful "ask" pay for your investment in this entire program?"
Dealing Successfully with Resistance and Objections
Why objections are feared by most people—except by you after this module.
Why people will never change their mind with typical salesy scripted objection rebuttals
The only way to get someone to change their mind, which is conversational and collaborative
Working on the "Objection Autopsy" so you can comfortably and confidently address every objection you hear.
How to deal with objections in a conversational, non-adversarial way.
How to Set Up the Next Action; What to Say on the Follow Up Call
How to set up your next contact so you have something more intelligent to say than, "Well, didja get the material I sent?" and, "Any questions?"
Getting prospects and customers to do homework to ensure they're committed.
How to ensure they actually read the information and evaluate the samples you send.
Setting real phone appointments that they are serious about.
Setting up longer-term follow ups with prospects who don't buy today, but could in the future
Beating Call Reluctance and Building Self-Motivation
How to remove self-imposed limitations, and set and stay committed to your goals
Seven keys to minimizing and eliminating feelings of rejection
Six ideas for building self-confidence
How to get the motivational fires roaring so you are calling, and producing at a high level
Plus much, much more!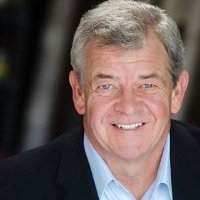 About Your Instructor, Art Sobczak
If you are not familiar with Art you can see his bio here, along with video of him in action.
As a Result of this Program You Will Be Able to...
Put listeners in a positive frame of mind, instead of causing them to begin thinking of ways to get rid of you
Get them participating, willingly, in the call
Avoid getting shot down in the first few seconds
Comfortably, confidently, and successfully work WITH screeners, differentiating yourself from the other sales reps who called that day, to be helped through to the buyer
Create voice mail messages that get RESULTS
Never experience "rejection" again
We will not insult your intelligence by saying we will give you "$8,297 worth of bonuses" that really is unrelated crap you would never use, with overinflated "values" that no one actually pays for.
What we are doing is giving you several add-ons DIRECTLY related to your interest in, and success with the Smart Calling College.
Art's Personal Review of Your Voice Mail/Opening Statement

During the program you will work to create your messaging to create interest with your prospects and customers. Without solid voice mails and openings there is little hope for the call itself. Art will review one of your messages personally and provide his feedback/coaching. Just a word or two can make the difference in creating interest, resistance, or indifference and Art is a seasoned expert in this coaching. This alone could pay for your entire program.

Smart Calling Report Sales Tips Newsletter Subscription and Archive Access

You will get a free one-year subscription, and archive access to the longest-running newsletter in sales training (formerly the Telephone Prospecting and Selling Report). Each month Art publishes eight pages of sales tips and how-to's on all parts of the sales and prospecting call. Not only will you get the new monthly issues, but you will have access to the past SEVEN year's worth of issues, 84 total, with over 1000 pages containing hundreds and hundreds of tips you can use right now! Subscribers pay $99 yearly just for a subscription, so you are getting over $700 worth of material, free, as part of attending the College.

Lifetime Admission to Future Programs

We've mentioned this already, but it bears repeating. When we hold the next sessions of the College (two more planned in 2016) you may attend those, and ALL future programs at NO additional charge.  You will always have access to the course portal and the materials. You can do your own math as to the value of this. Invest just once, and get value over and over.

Fine Print: This lifetime offer is for as long as the attendee is with the organization that paid for the program initially. Individuals who pay for their own of course have lifetime access regardless of where they work.
This Training Saves you Time, Money, Hassle
No airfare, hotel, meals, cab or other travel expenses or hassles
No time away from your family and other obligations
No time away from the office
Access the training on YOUR schedule
Exclusive Bonus for the First 10 Registrants On January 7!
For just the first 15 people who register by midnight tonight, they will have the opportunity for a free one-on-one coaching session with Art to discuss anything they'd like. There will be special days set aside for the early registrants to schedule their 20 minutes with Art after the all the course material has been delivered.
To attend the live Smart Calling Workshops we have charged $895. And with travel, expenses, extra time away from work, etc., companies figured the amount invested per attendee was easily $2,000-$3,000, and it was still a bargain in terms of ROI. Your investment in the initial class of the online will be less than that.
for the first attendee from a company
SAVE! Every Additional Attendee is Just
(You will specify the number of additional attendees on the checkout page, and then will receive an email with a link to a form to add their names.)
Registering more than 10? Or would you like to discuss having a customized version of the program delivered at your location? Let's talk. Call Art at 800-326-7721 or 480-699-0958.
Registration Closes on January 14.
Don't Get Shut Out!

60-Day Money Back Guarantee
If for any reason within 60 days after the program's completion you are not satisfied, just ask and you be refunded all of your money. You risk absolutely nothing. Unless you DO nothing.

More Questions? Contact Us!
800-326-7721
480-699-0958